REASONS WHY YOU SHOULD CHECK YOUR TIRE PRESSURE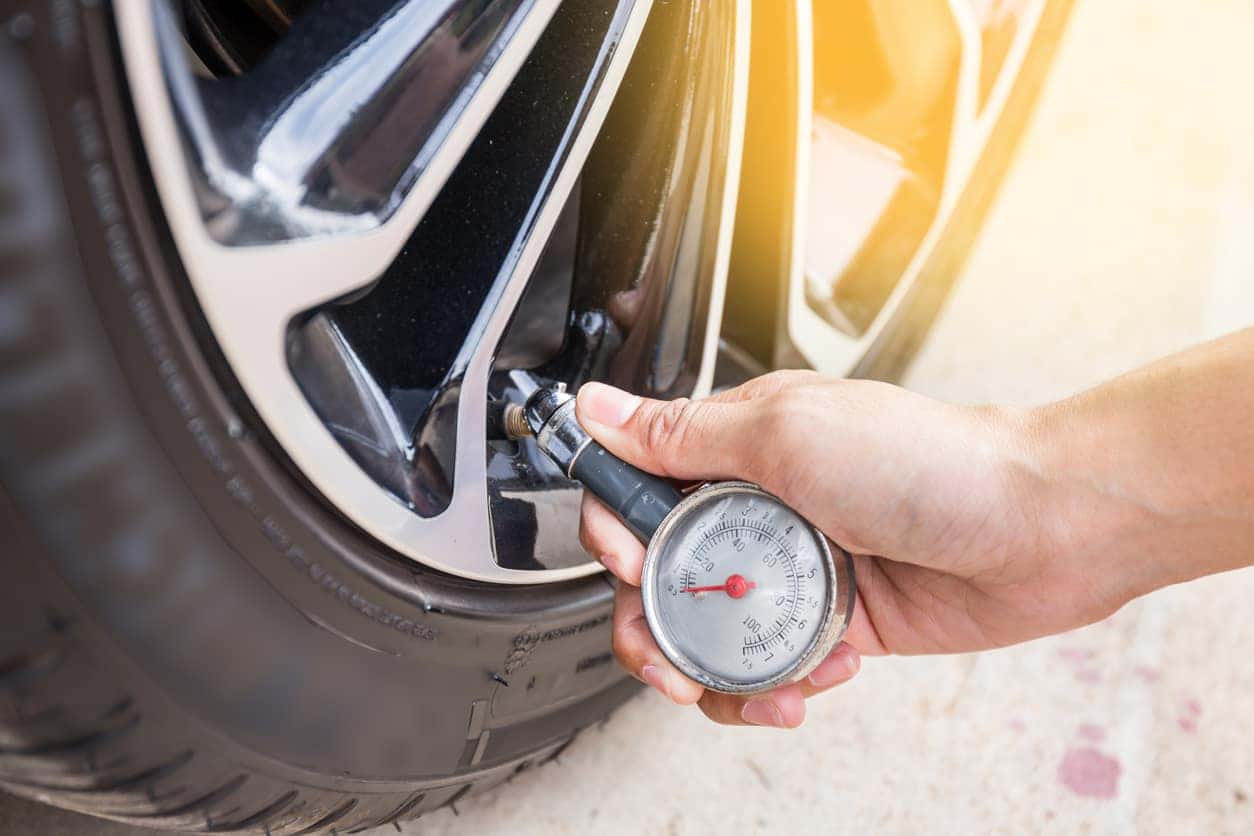 We all know what a flat tire looks like, and I'm sure you'll agree that it's absolutely the last thing you want to see on a cold winter's morning. And although it's important to visually inspect your tires regularly, did you know that your tire can lose air pressure without you even noticing? Well, it's true. Tire's that are not properly pressurized wear out much faster than properly pressurized tires—and under-inflated tires are the worst! Not only do they dramatically decrease your vehicle's fuel efficiency, but there's also the matter of safety.
Under-inflated tires can lead to blowouts, skids, and other tire failures. So, depending on how much you drive your vehicle in a given week, the mechanics at Cueter Chrysler Jeep Dodge Ram advise you to check the pressure of your tires at least once a month with a quality tire gauge. Below are four great reasons it's a good idea to check the pressure of your tires:
Fuel Efficiency. Making certain that your tires are properly inflated helps optimize you fuel consumption. Who doesn't like saving money at the pump?
Better Handling. Tires that are properly pressurized assist your car in running smoother, handling better, and being more responsive.
Vehicle Alignment. When your tires are properly inflated, it's easier to keep your car or truck in proper alignment, and that increases the lifespan of your tires.
Overall Safety. With under-inflated tires, there's always a chance that safety features like your vehicle's Anti-Lock Braking System (ABS) and Traction Control System will fail to work properly.
Feel free to contact our service department for all of your tire needs here: